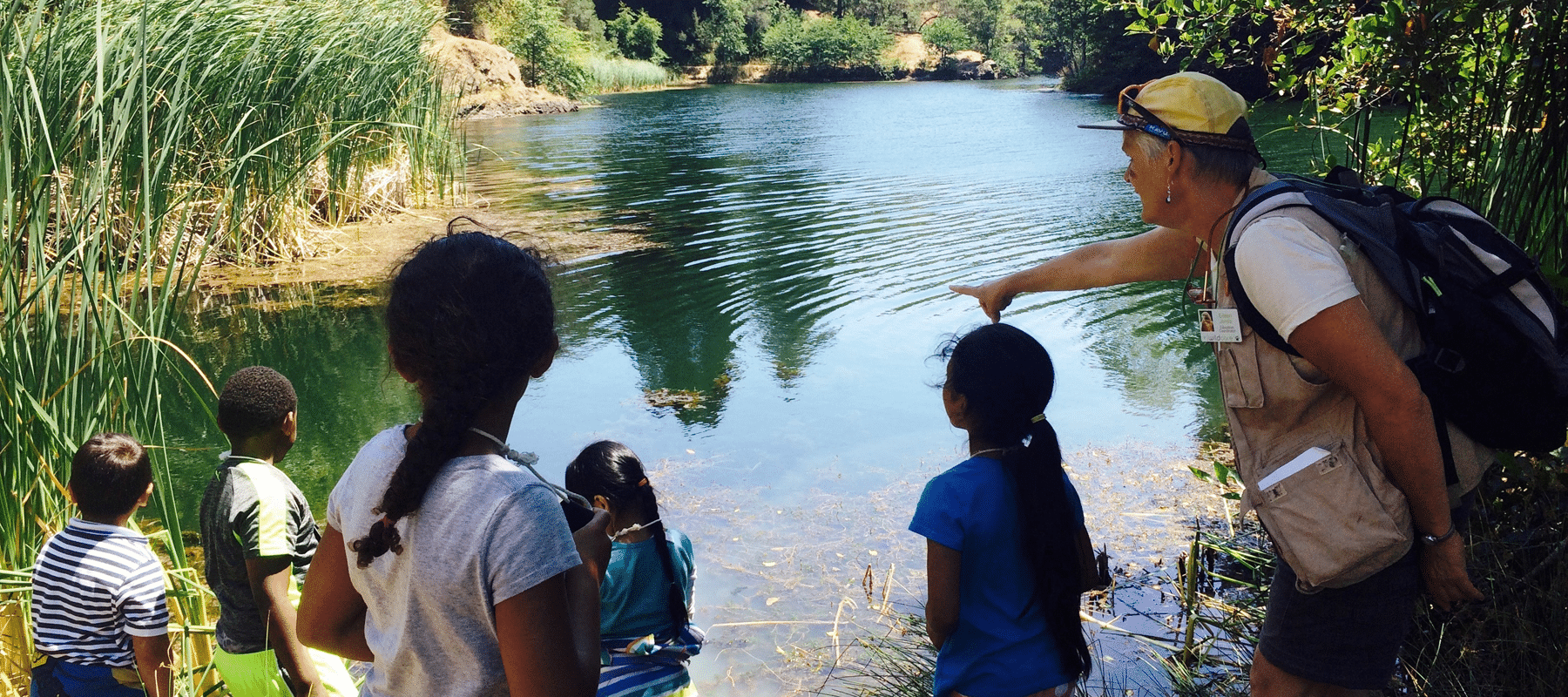 WildCare Family Adventures
WildCare Family Adventures
Enjoy a day of discovery and learning out in nature with the family. WildCare naturalists will lead fun family outings with the objective of bringing children and families to local parks and open spaces while deepening our commitment to taking care of our planet.
These free programs are in English and Spanish. WildCare strongly encourages carpooling.
There is limited space for each program! YOU MUST RSVP IN ORDER TO PARTICIPATE!! 
Contact Marco by calling (415) 453 1000 ext. 17 or marco@discoverwildcare.org for more information or to reserve space on our free shuttle service from the Canal area of San Rafael.
Aventuras Familiares WildCare– Pulse aquí para obtener información en español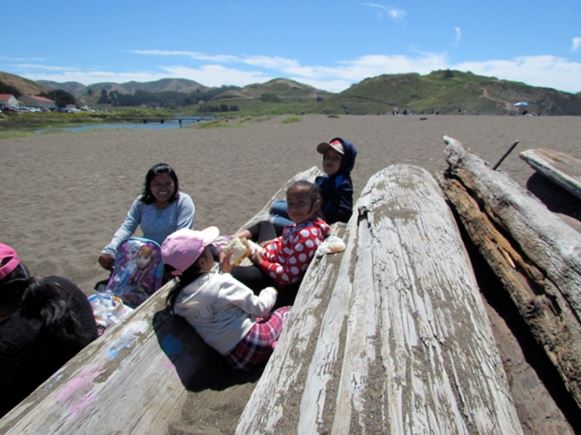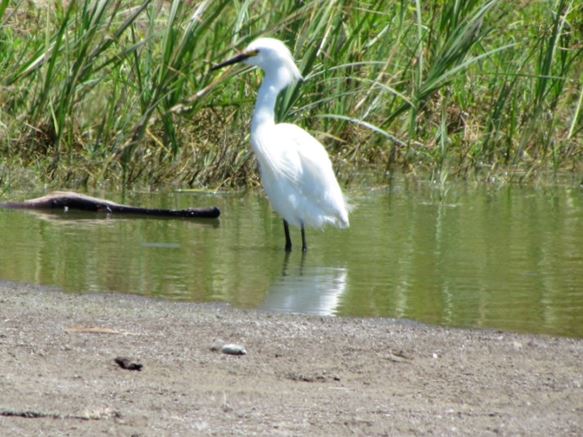 Hiking at Rodeo Lagoon and Beach
Saturday, June 17, 2017  10:00 am – 1:00 pm
Rodeo Lagoon in the Marin Headlands offers habitat for many birds, butterflies, and botany, and is a favorite bird watching spot. We may spy Great and Snowy Egrets, and even a Great Blue Heron wading on the lagoon's shore. Many ducks also enjoy resting in the shallow wetlands. We will begin at the Marin Headland's Visitor's Center, and then hike the Rodeo Lagoon Trail down to the beach to explore and then have lunch.  Bring layers of clothing, lunch and water. We will end up at the Rodeo Beach parking lot.
Note: we will not be returning to the visitor's center, you may either loop back or work out a two car system at the Rodeo Beach parking lot and the visitor's center.
DIRECTIONS: From US-101 S Take exit 442 Alexander Ave toward Sausalito, Turn right onto Conzelman Rd (enjoy the view), at the traffic circle, take the 1st exit onto McCullough Rd, turn left onto Bunker Rd, turn left onto Field Rd, turn right at Bodsworth Rd.
We will meet at the visitor's center parking lot.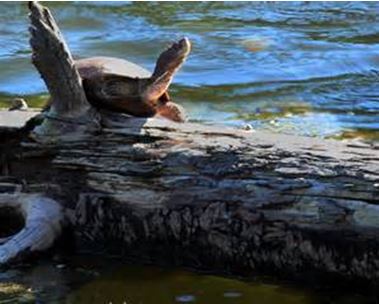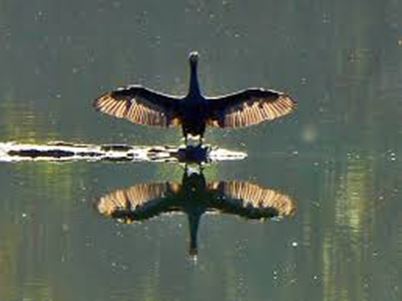 Circling Beautiful Lake Lagunitas
Saturday, July 22, 2017 10:00 am – 1:00 pm
Enjoy a morning of nature exploration and environmental education as we walk around Lake Lagunitas. This is one of the prettiest walks in Marin, with lots of wildlife to see and hear. We will look for signs of Bald Eagles, Brandt's Cormorant, River Otters, Western Pond Turtles, Pileated Woodpeckers, and much more. Lake Lagunitas is a reservoir on Lagunitas Creek in Marin County. It is one of seven reservoirs providing potable water to the Marin Municipal Water District. It is the oldest and smallest lake in the Mount Tamalpais watershed.
Directions: From US 101 in Marin County, exit San Anselmo/Sir Francis Drake. Drive about 5 miles west on Sir Francis Drake to Fairfax. Turn left on Pastori, make the first right onto Broadway, and then drive a few blocks and turn left onto Bolinas. Drive about 1.5 miles and turn left onto Sky Oaks Road (signed to Lake Lagunitas). Drive to the end of the paved road, following the signs to Lake Lagunitas. If possible, park near the pit toilets. Note: There is an $8 fee to park.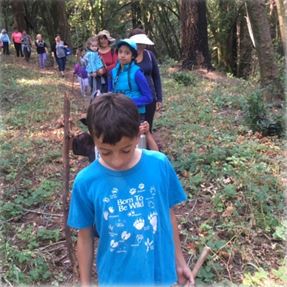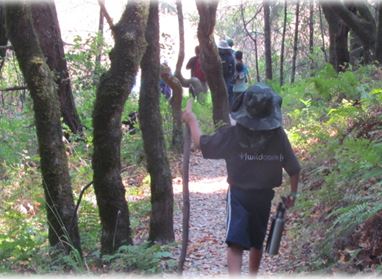 Family Hike at Roy's Redwoods
Saturday, August 19, 2017 10:00 am – 1:00 pm
Come with the whole family to enjoy this beautiful Marin County Parks open space overlooking the heart of the beautiful San Geronimo Valley,
Roy's Redwoods Preserve is a perfect place for a family hike. From the main entrance along Nicasio Valley Road, you enter a picturesque meadow surrounded by sheltering bay trees interspersed with clusters of towering redwoods. These redwoods are among the largest in the county that are the offspring of even more massive "mother trees" that once stood in the center of these rings of 200 foot tall sprouts.
Directions: From Hwy 101 in Larkspur, take exit 450B for Sir Francis Drake Blvd. Follow SFD Blvd. west 8.6 miles. Turn right onto Nicasio Valley Rd.
Gate is approximately 0.5 mile from the turn.