WildCare's Board of Directors
President: Kate Van Gytenbeek
Vice President: Steve Kimball
Treasurer: Jody Applebaum
Secretary: Linda Stiles
Audit Chair: Aaron Canale
President Emeritus: Susanne Lyons
Board Members:
Bill Beech
Mary D'Agostino
Rob Kline
_____________________________________
Board Biographies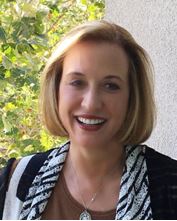 Jody Applebaum — Secretary
Jody is an award-winning MBA, BA, with more than 20 years of experience in building strong marketing and sales enablement programs and high performing marketing teams that have strengthened new and existing business development opportunities for industry leading organizations such as Cisco, Hewlett Packard, Synopsys and Alcatel-Lucent. She currently serves as the Director of Global Customer Acquisition and Retention at Cisco. She is the recipient of five industry awards . She has also been honored with Two Direct Marketing Association Echo Award nominations for best strategy, creative and results. Her board experience includes the IoT Talent Consortium (April 2015 – present) and One World Children's Fund (Feb. 2010 – Jan. 2013).
_____________________________________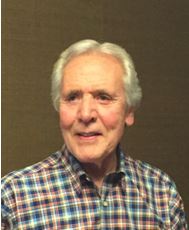 William R. Beech
Bill spent forty years in the aircraft and medical industries in sales and marketing. He has spent sixteen years as a volunteer at the San Francisco Zoo, both as a volunteer at the Animal Resource Center and as a Docent. He has also served as a board member of the S.F. Zoological Society, as both a Docent Executive Council representative and as an elected member. He has served two years as a board member at WildCare and also volunteers in the Wildlife Hospital clinic.
_____________________________________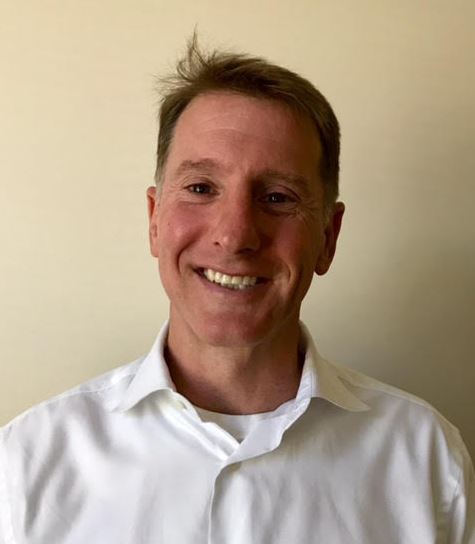 Aaron Canale — Audit Chair
Aaron joined Wells Fargo in 1996 and has over 20 years of experience in the investment industry. He currently manages $800 million in assets for high-net worth individuals in the Bay Area. He has served as a research analyst and has broad knowledge of municipal securities and is responsible for managing tax sensitive and taxable portfolios for high net worth clients. Prior to joining Wells Fargo, Aaron worked at Montgomery Asset Management as the lead administrator for their six hedge funds. Aaron has a BS in Business Finance and Economics from Salem State College, and an MS in Finance and an MS in Information Technology, Daniels College of Business, University of Denver and has attended the CFA Institute. He is a member of the CFA Society San Francisco.
_____________________________________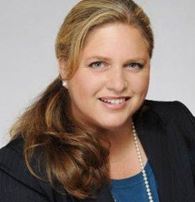 Mary E. D'Agostino
Mary is a business consultant providing her clients with strategic growth plans. With career expertise in operations, sales and marketing, she has a proven record helping her clients turn around businesses. She serves public, private and start-up companies in the Healthcare, Financial Services, Professional Services, and Technology industries. She has a special expertise in Sales and Marketing with special focus on integrated marketing. Additionally she has delivered key technology initiatives that drive marketing and sales performance such as customer relational databases and sales management systems and processes.
Prior to consulting, Mary was the Chief Marketing Officer at CSAA Insurance and held senior roles at Moody's and Wells Fargo. She graduated from Stanford Graduate School of Business, and Amherst College.
_____________________________________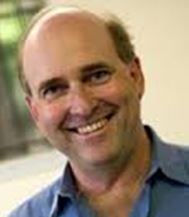 Steve Kimball — Vice President
Steve grew up in Marin and remembers the old "Junior Museum" which eventually became WildCare. Steve has been an entrepreneur most of his life. He most recently sold his graphic services business and is now semi-retired. He serves as President of the Acorn Foundation which is small private Foundation granting exclusively to grass-roots environmental nonprofits. He also serves as Vice-President of the larger Kimball Foundation; a private foundation founded by his father which supports environmental education among other program areas. He also served on the board of the Common Counsel Foundation for over 10 years. Steve graduated from Stanford University with a BS in Communications.
_____________________________________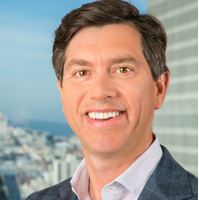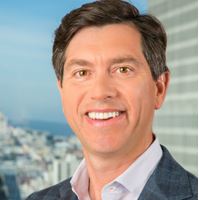 Robert D. Kline
Rob is the CEO and Co-Founder of the Chartres Lodging Group, LLC, a private equity investment firm focused on the lodging sector; and Co-Chairman of Kokua Hospitality, LLC, which was formed in 2005 as a lodging property management firm specializing in turnarounds. He began his career in 1984 upon graduating from Cornell University's School of Hotel Administration and has since led over $10 billion in transactional activity. Rob previously served as the initial Head of Acquisitions for Strategic Hotel Capital. In 1998 he began investing directly as a principal and has successfully invested over $6 billion of capital on his own behalf and a select group of private investors and institutional funds. Rob sits on the Advisory Boards of Directors for Nor1 and Cornell University's Center for Real Estate Finance as well as the Cornell School of Hotel Administration's Dean's Advisory Board. He also is a Board Member of AH&LA's Education Foundation, and established No Reservations Giving Foundation – a non-profit charitable program for Chartres Lodging and Kokua Hospitality.
_____________________________________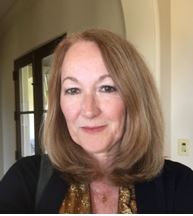 Susanne Lyons — President Emeritus
Susanne has held top marketing and general management roles at some of the largest financial services companies in America, including Fidelity Investments, Charles Schwab, and Visa, where she served as Chief Marketing Officer. Susanne serves on the Board of the US Olympic Committee. She has served on the Boards of public companies, Cnet, Gain Capital, and Hercules Capital. In 2006, Susanne was named one of America's top 50 Marketers by Advertising Age, was named San Francisco Financial Woman of the Year (2006) and has been nominated for "Excellence in Board Leadership" by the Center for Volunteer Nonprofit Leadership. Susanne has a BA from Vassar College and an MBA from Boston University.
_____________________________________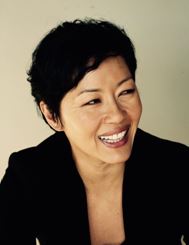 Linda Stiles — Corporate Secretary
Linda has been an independent event production and management professional for nearly two decades with added experience in marketing, communications and graphic design, spanning the hospitality development, publishing and entertainment industries in Asia. Her conference business was recently acquired by Northstar Travel Media Group, a leading B2B information company for the travel and meetings industries. Linda is a member of the Advisory Council and steering committee for Bridge the Gap, a non-profit that serves disadvantaged children in Marin City. Her passions include reading, sustainable landscaping, knitting, martial arts and a lifelong love for animals.
_____________________________________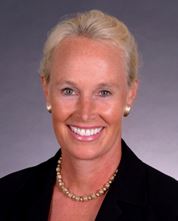 Kate Van Gytenbeek — Board President
Kate is the Central Service Team Leader in Northern Trust's Northern California Region as well as the Marketing Director. She came to Northern Trust after founding and publishing a niche magazine with a small group of professionals. Prior to that Kate worked on the trading floor at the Chicago BOT and has worked with various public sector entities. Kate earned her Bachelor of Science degree in Public Administration from the University of Southern California and her Master's of Business Administration with an emphasis in International Business from Loyola of Chicago. Kate and her husband live in Marin County where they enjoy the outdoors and run a small travel and photography business.
_____________________________________