AB 2444 Includes a Provision to Aid Wildlife Hospitals Like WildCare
As a supporter of WildCare, you know the value of our Wildlife Hospital and the healing work we do to help as many as 4,000 wild animals every year.
But California State government has been slow to recognize the value of centers like WildCare to the health of our wildlife and our communities.
However, AB 2444, introduced by Assemblymember Garcia (D-Coachella) includes $10 million to be allotted for competitive grants for wildlife hospitals like ours, specifically for capital improvements.
As WildCare moves forward with our $11 million Capital Campaign to build our new facility, both the recognition from State government of the value of our work, and the potential to receive a grant from this bond are extremely welcome!
Please sign our letter of support for this bill today!
Even without the inclusion of funds to support wildlife centers  like ours across the state, WildCare would support AB 2444.
This bill will fund much-needed deferred maintenance projects at parks across the state, with special emphasis on, as quoted from Assemblymember Garcia's website, "urban and rural disadvantaged communities where many still lack access to safe parks, trails, recreation areas, and access to the great outdoors."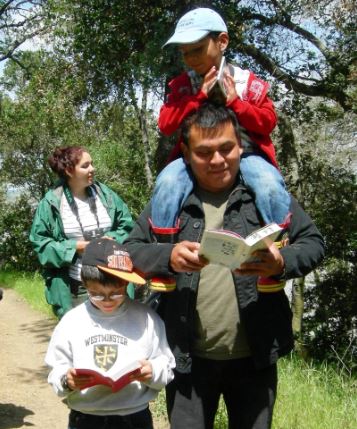 The importance of habitat restoration, wildlife corridors and watersheds to our wild neighbors can't be overstated, and this bill provides funds to enhance and maintain these projects, too.
AB 2444 has passed the State Assembly and is moving into the Senate, so WildCare is asking you to sign our letter of support for this bill, which will be forwarded to Senate decisionmakers.
California's wildlife rehabilitation organizations are meeting important community and natural resource needs, and they deserve government support.
Please help WildCare support this important legislation!
Thank you!
Karen Wilson
Executive Director