Update on WildCare's Disaster Response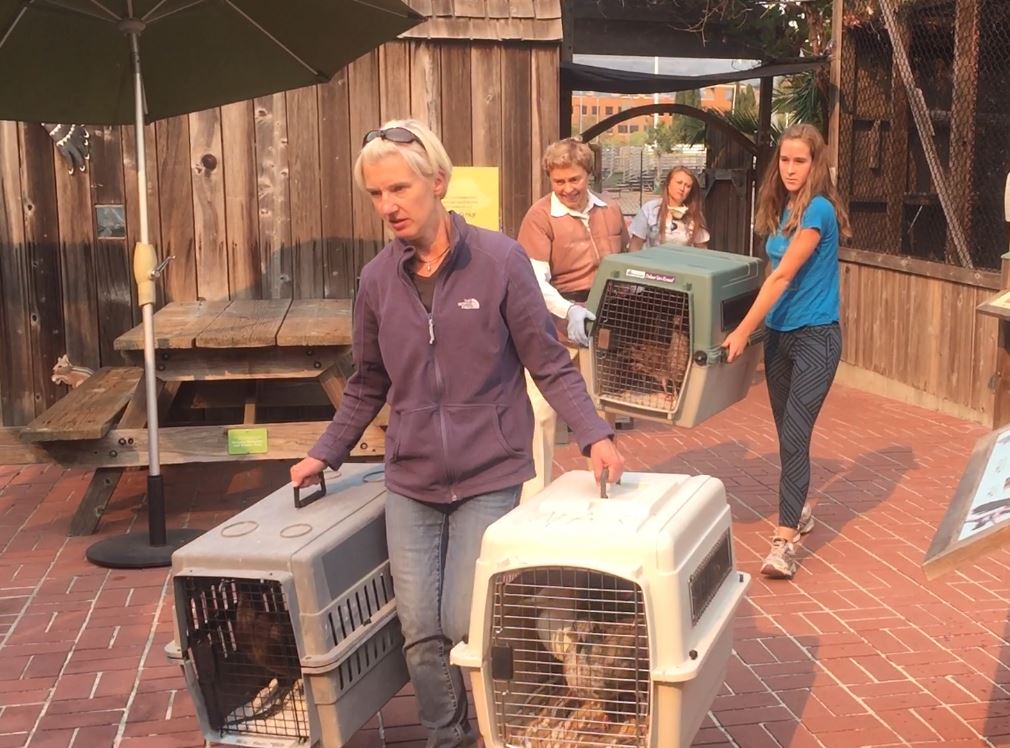 Thank you to the many people who have reached out to us regarding the North Bay fires. As the fires continue to rage, WildCare has activated staff and volunteers where they are most needed to assist our partner organizations.
Our Wildlife Hospital just admitted 14 birds from International Bird Rescue (IBR) (two oystercatchers, three sandpipers, one rail, a pelican, a cormorant and six gulls). IBR's wildlife hospital in Fairfield is being threatened by flames. We are standing by to admit additional patients from IBR and other organizations if needed. The shipment of wildlife patients from IBR included a hit-by-car squirrel, currently receiving oxygen in the Wildlife Hospital.
A team of WildCare staff has taken our Wildlife Emergency Van to provide assistance to the Milo Foundation to evacuate a domestic animal shelter in the path of the fires. The specialized animal-handling skills of WildCare staff are much in demand.
Although we hope it will not be necessary, WildCare's own 2017 Fire/Evacuation Plan is ready to be implemented, including having carriers prepped for all of our wildlife patients and our Wildlife Ambassador Animals, and volunteers ready to transport as needed.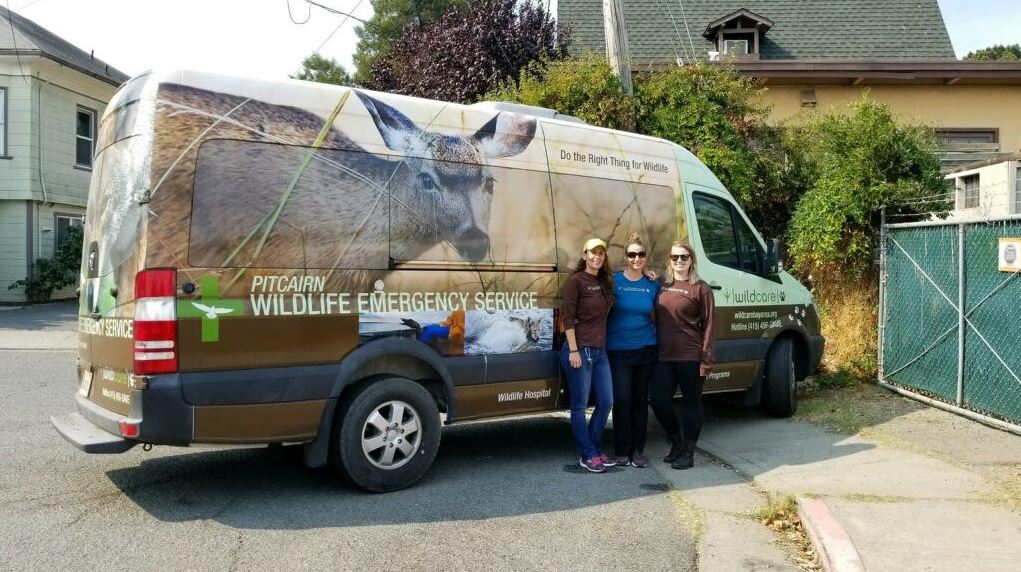 How can you help?
Although we are grateful to everyone who has offered, WildCare does not need additional volunteer support from the public at this time.
Domestic animal shelters, including Marin Humane, Humane Society of Sonoma County, Humane Society of Napa County, and Yuba-Sutter SPCA will need donations, supplies and volunteer assistance.Check their websites and social media sites for updated needs.
The Red Cross helps distribute disaster relief aid, and is supporting the many victims of this terrible event.
WildCare wishes to acknowledge the incredible dedication of the first responders and emergency personnel responding to the crises, and to express our profound sympathy for everyone facing heartache and loss as this horrific tragedy unfolds.
Please follow WildCare on Facebook for updates. We will let you know if we need additional supplies or assistance.