WildCare's 2014 Rodenticide Testing Data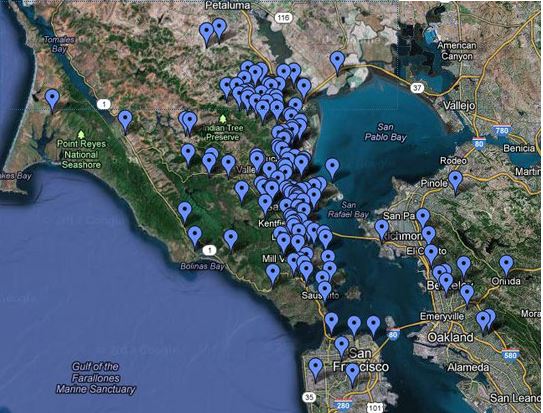 Is rat poison a problem in YOUR area?
WildCare's data indicate that the answer is probably yes.
WildCare tests our predatory animal patients— animals that eat rats and mice— for exposure to rat poisons. Our laboratory data document conclusively that a predator animal like an owl or a fox that eats a poisoned rodent ends up poisoned herself.
Of the 95 samples sent to the California Animal Health and Food Safety Laboratory (CAHFS) at UC Davis from July 2013 – June of 2014, 86% of tested patients show exposure to these toxic poisons, with 5% dying as a result of that exposure.
The map above charts the location where many of the WildCare patients that tested positive for rodenticide exposure have been found.
Because the majority of our patients do come from Marin County, the concentration of poisoned patients is centered in Marin, but the correlation is obvious. These poisons are being used everywhere and wild animals are paying the price.
When an animal is admitted to WildCare's Wildlife Hospital, poisoning is not usually the obvious reason for admittance. The majority of our patients are hit by cars, caught by cats, otherwise injured or found without the tell-tale signs of rodenticide poisoning such as bleeding from the mouth or other orifices and conspicuous anemia.
But even without signs of anticoagulant rodenticide poisoning, WildCare's data reveals that the majority of rodent-eating patients like hawks, owls, raccoons and foxes are carrying these toxins in their bodies.
And the impact is far-reaching. The various toxins stay in body tissues for a surprisingly long amount of time. Brodifacoum and bromadiolone, two of the most prevalent and toxic second generation anticoagulant rodenticides remain in liver tissues for 217 days and 248 days respectively, which is one of the reasons so many WildCare patients test positive. These animals are simply unable to rid their bodies of the poisons.
Various studies have found these poisons in the fetuses of pregnant animals, and an increasing number of studies including this one on Notoedric Mange in Bobcats and Mountain Lions show clear links between rodenticide exposure and increased mortality from non-poison-specific causes.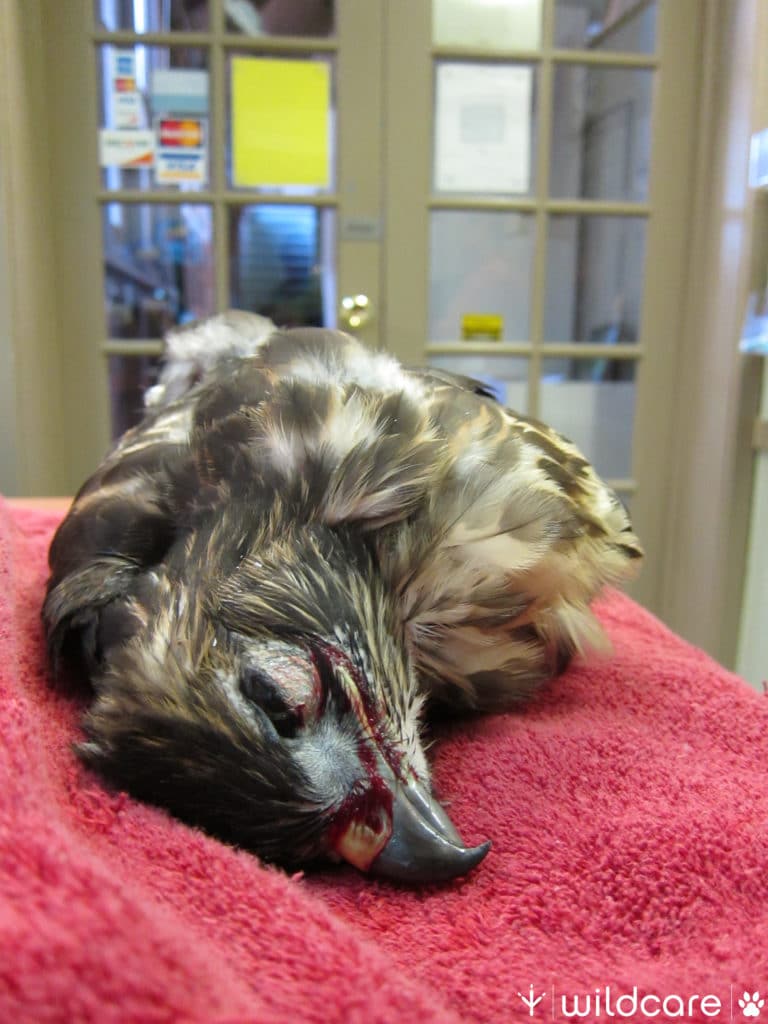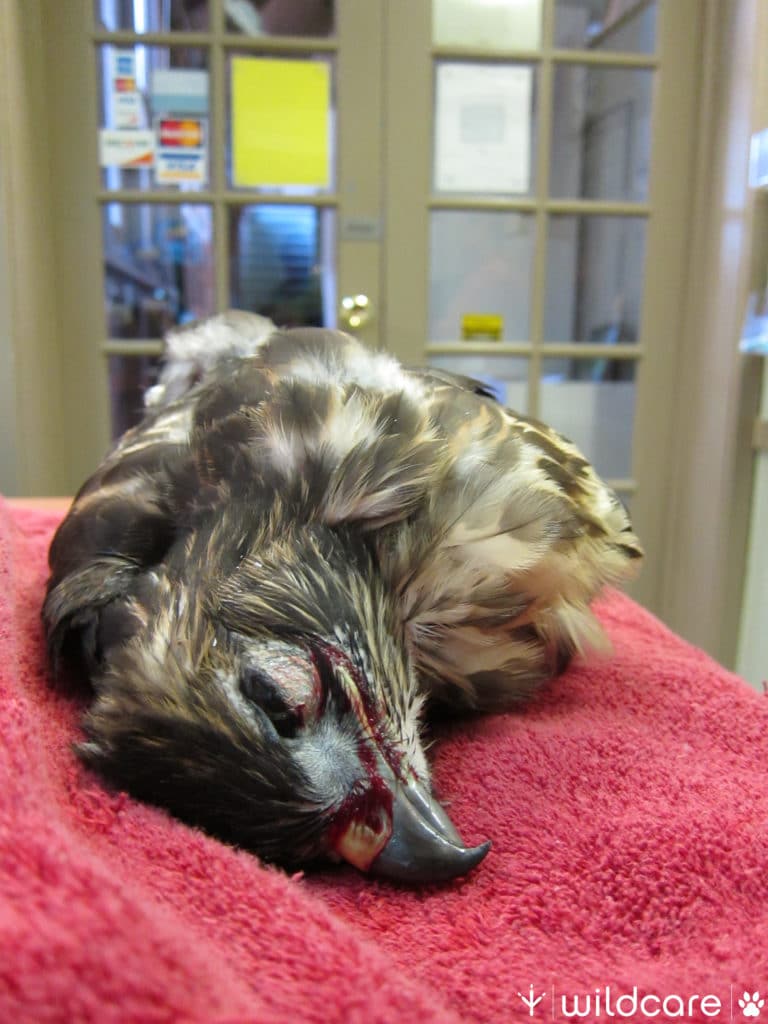 So what do WildCare's data reveal?
The shockingly high percentage of animals that test positive for exposure (86%) is the first, and most notable result.
But several other interesting correlations have come through as well.
For instance, the vast majority of tested patients had not just one, but two, three or even four of the most common rodenticide compounds in their systems. This indicates that these animals are dining on poisoned rodents frequently; that poisoning is not a rare occurrence.
Brodifacoum is without a doubt the most commonly seen compound in our patients, with all but one of the tested subjects testing positive for it. Brodifacoum is the compound in the majority of the most readily-accessible rat poisons for consumers.
The recent ruling by the California Department of Pesticide Regulation making rat poisons using the four most common anticoagulants unavailable to regular consumers as of July 2014 will hopefully have an impact on this overwhelming prevalence of brodifacoum in our patients.
As our data from previous years have also indicated, Barn Owls, Northern Raccoons and Gray Foxes are the animals most likely to have rat poison in their systems, although all rodent predators are susceptible.
Ironically, these three species have adapted well to living near humans, and they are particularly adept at eating rodents. Thus, they provide some of nature's best free rodent control. If you have raccoons and foxes moving through your yard, you likely do not have problems with rats and mice.
By allowing these predators to be poisoned, we are destroying the best chance we have at maintaining a natural balance of rodent populations.
The vast majority of animals tested by WildCare must have received their rodenticide load through secondary poisoning, whereby an animal eating a rat dying of poisoning gets poisoned himself. Due to the nature of second generation anticoagulant rodenticides, a rodent may take several days to die of dehydration and internal bleeding, during which time he may return to a bait box again and again.
These rodenticides are advertised to "kill in a single feeding" and, while no doubt the first feeding is what eventually kills the rodent, the time lapse between initial feeding and death means a dramatically higher toxic load builds up in the rodent's body tissues. By the time a Great Horned Owl eats that rodent, it has many times the lethal level of poison in its system.
The data WildCare has been collecting on rodenticide prevalence since 2006 provide unequivocal proof that predatory wildlife is being poisoned from eating poisoned rodents.
Data from WildCare's testing protocols are a critical contribution to the field and will help biologists and conservationists around the country to inform consumers that the evidence of far-reaching environmental havoc from these incredibly toxic poisons is mounting.  
These data, and our petition signers, have already helped pass AB 2657 to the benefit of all wildlfe.