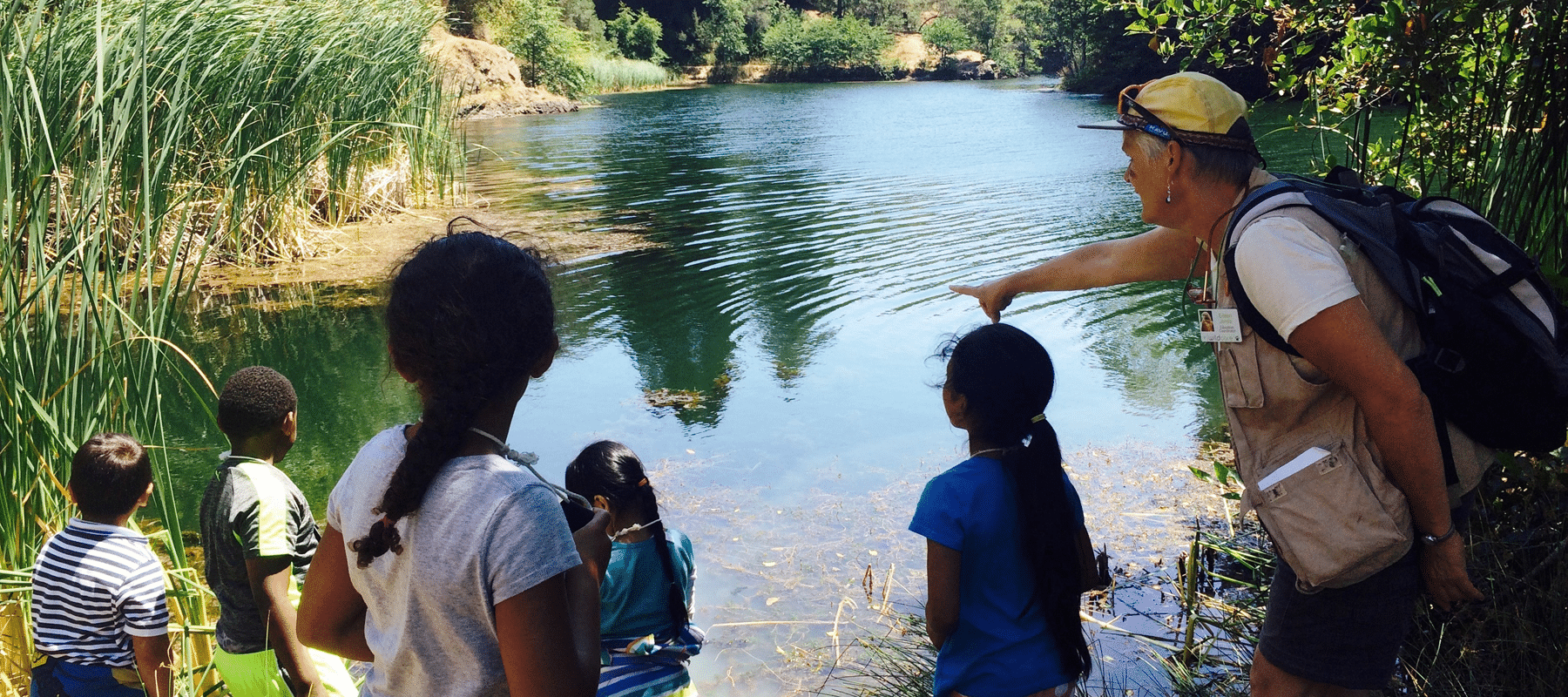 Terwilliger Environmental Award
Congratulations 2017 Terwilliger Environmental Award Winner, Gwen Heistand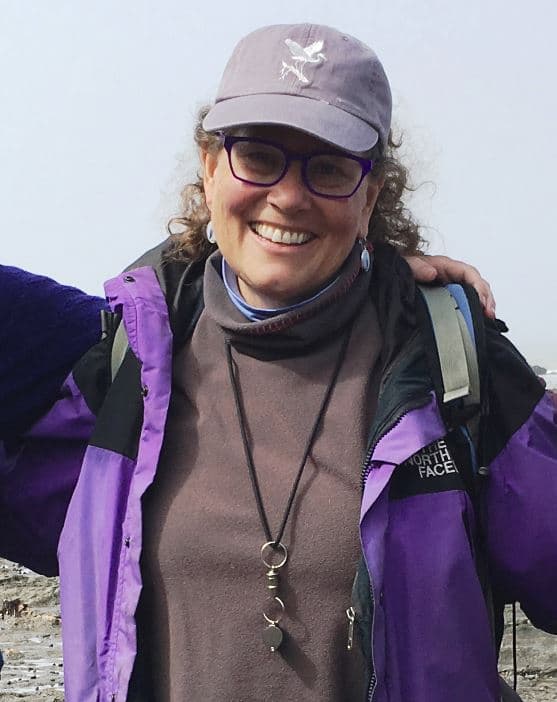 A self-described lover of all things creepy crawly, Gwen Heistand's contagious enthusiasm for nature has spread far and wide across the Bay Area, encouraging countless students to become active stewards of the environment.
As the Director of Education at Audubon Canyon Ranch, Gwen directs and educates over 350 active docents per year. Gwen's docent team succeeds in educating thousands of elementary students per year—well over 50,000 students in her 15 year term.
In addition, Gwen has taught field and lab classes for both UC Santa Barbara and the College of Marin, including invertebrate zoology, mammalogy, and marine biology, just to name a few.
Over the course of her career in environmental education, Gwen's diversity of knowledge and infectious passion for nature has inspired countless children and adults to expand their awareness and appreciation of local wildlife.
Receiving nearly 50 letters of support from members of the environmental education community, WildCare is honored to award Gwen with our 2017 Terwilliger Environmental Award. This year's award is sponsored by the Terwilliger Nature Education Legacy (TNEL).
About the Terwilliger Environmental Award
Nationally renowned naturalist and educator, Elizabeth Terwilliger, known affectionately as Mrs. T, was truly an inspiration to generations of Bay Area residents, and her multi-sensory teaching techniques continue to be the basis of WildCare's Nature Education programs.
Mrs. T believed that environmental education was key to inspiring children to care for the natural world and always said, "Teach children to love nature; people take care of the things they love."
The Terwilliger Environmental Award honors an educator who:
Is actively involved in teaching the public to appreciate and protect the natural environment
Has made a significant difference and a real impact on the Bay Area
Inspires children and adults to love nature by making the study of nature interesting, fun and exciting
Demonstrates a commitment to responsible action for the environment and a sustainable world
Shows consistent interest and determination in both the length and variety of his/her environmental activities
Leads with new insights and methods for environmental education.
Questions about the Terwilliger Environmental Award? Contact Eileen Jones at eileen@discoverwildcare.org or 415-453-1000 x12
Previous award recipients include:
2016 David Herlocker
2015 Ane Carla Rovetta
2014 Meryl Sundove, National Audubon Society, Pt. Reyes Bird Observatory, Bay Shore Studies and S.T.R.A.W
2012 Charles McGlashan, Marin County Supervisor
2011 Sharon Barnett, Marin Nature Adventures
2010 Norm Gershenz, SaveNature.org
2009 John Muir Laws, California Academy of Sciences
2008 Joe Mueller, College of Marin
2007 Laurette Rogers, Bay Institute, STRAW
2006 Leora Feeney, Friends of the Alameda Wildlife Refuge
2005 Zeva Longley, Canal Child Care Center
2004 Margaret Goodale, Randall Museum
2003 Wendy Dreskin, California Native Plant Society
2002 Jeanne Casella, Mary E. Silveira Elementary School and Laura Dax Honda, Manor Elementary School (tie)
2001 Dr. Martin Griffin, environmental activist and author