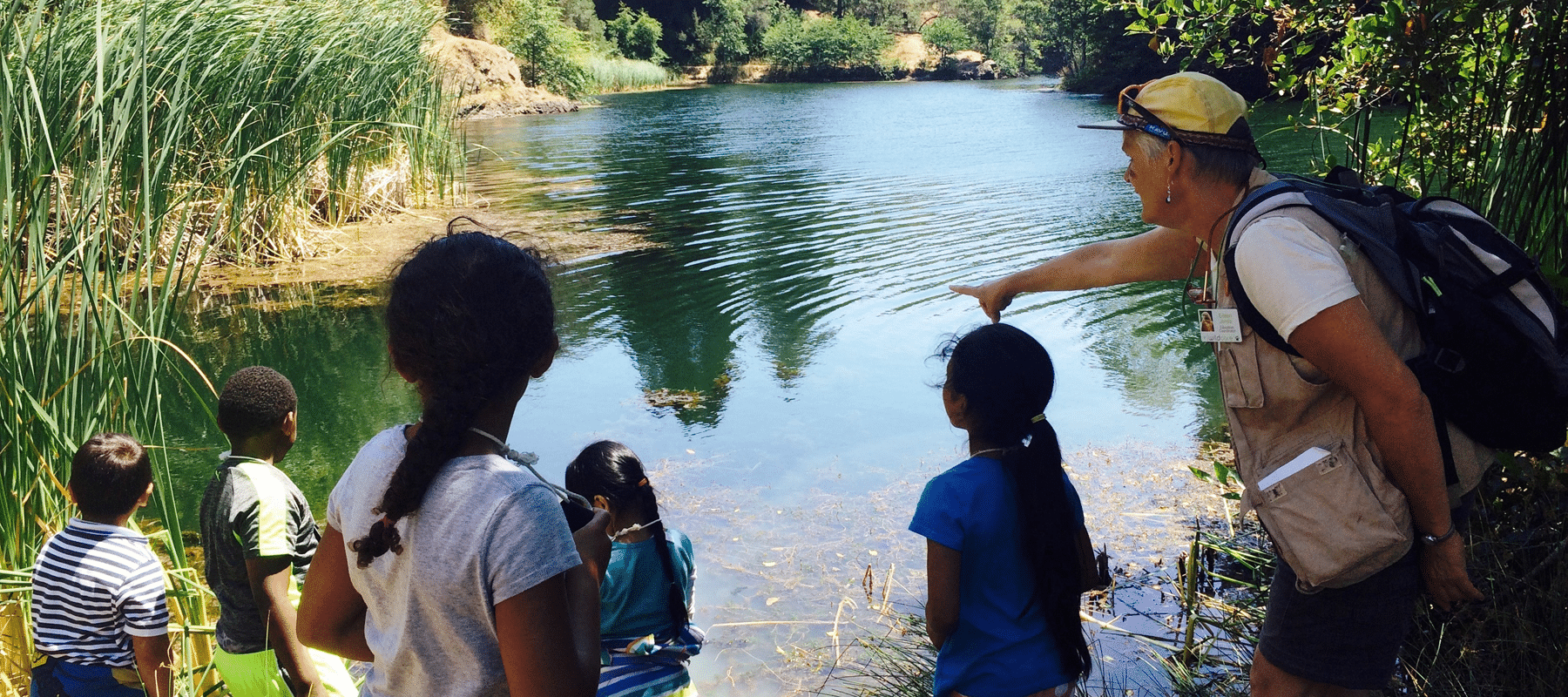 Free Daily Courtyard Schedule
WildCare's Courtyard is located at 76 Albert Park Lane in San Rafael. Click for driving directions.
Our Courtyard is open daily from 9am to 5pm (9am – 1pm on New Year's Day, Thanksgiving, the Friday after Thanksgiving, Christmas Eve, Christmas Day and New Year's Eve.) Admission is FREE!
Wildlife Ambassadors are on view in our courtyard every day. Special presentations of ambassadors are available as follows (schedule subject to change without notice):
Daily:
Pool Bird Feeding 10:00 am

Live animal presentation 11:00 am

Live animal presentation 2:00 pm

Pool Bird Feeding 3:00 pm


___________________________________________________
Thank you to Hendrickson Pools for their generous donation of time and materials to create our new Pool Bird Pool! Visit them online at hendricksonpools.com
Guided Center Tours with a special animal encounter are also available.
Please call ahead if your large group is planning to visit WildCare to ensure that there isn't a conflict with another scheduled group.  415-453-1000 x12 or education@discoverwildcare.org
The Courtyard is always available during open hours, but our Museum may be closed to visitors during Wildlife Camp sessions. All camps run from approximately 9am to 3pm on weekdays. Summer Wildlife Camp runs June through mid-August. Winter Wildlife Camp runs the last two weeks of December, and Spring Wildlife Camp runs in mid April.
Meet the Ambassadors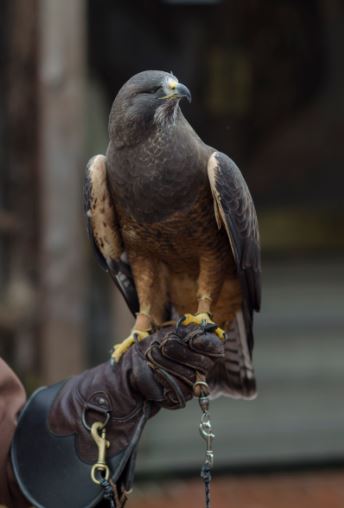 WildCare's courtyard is home to over twenty non-releasable wild animals. All of our Wildlife Ambassadors have shown themselves adaptable to the demands and stresses of living near humans, and each of them provides an invaluable opportunity for the public to view native animals up close.
Many of our animals come out of their cages "on the glove" to meet school groups, scout troops and the general public. While the animal is the focus of attention, the human partner in an Ambassador team provides both a sense of safety and comfort for the animal while on display, and the knowledge of natural history that makes viewing these animals an educational experience for all.
Introducing Marshall and Farallon, WildCare's two newest Ambassadors! (Note: Marshall and Farallon will be off public viewing from December 9, 2019 until pool work is completed)
Marshall, our gorgeous American White Pelican, was named in loving memory of Jean Coil Carvalho.
The name Marshall was chosen because white pelicans frequent marshlands (including the Corte Madera Ecological Reserve).
Marshall came to WildCare from our friends at International Bird Rescue, where he was brought after being hit by a truck. Marshall suffered injuries, including permanent damage to his vision and traumatic brain injury that rendered him nonreleaseable.
Farallon the Brandt's Cormorant (photo above left) was also a patient in care at International Bird Rescue. We're so grateful to IBR for helping us find two such delightful birds for our Education programs!
The name Farallon was chosen by an online vote. With 32% of the votes, Farallon was the clear winner (Brandi came in second).
Learn About Native Wild Animals
The way people think about captive animals is changing. No longer do we accept just seeing a captive animal in a cage. We want a richer experience that includes an understanding of the animal's habitat, physiology and natural history. And who is better able to teach us than the animals themselves?
WildCare's Wildlife Ambassador Program is a unique collaboration between animals and their human handlers designed to provide an enriched experience of animals on display.
Through beautiful, informative courtyard signage, visitors are introduced to each Wildlife Ambassador and its personal story.  The signs give fascinating facts about the species as well as addressing environmental issues faced by wild animals today.
Natural Behaviors and Enrichment Techniques
In their courtyard poolside enclosure, cormorants show off their diving prowess and pelicans splash into the water to scoop fish into their throat pouches. Members of the public can visit to learn about and watch our pool birds' adaptations to their watery environment.
Routines and training give captive animals activity and challenges. Behavior-enriching activities such as finding hidden food or eating food frozen like a popsicle are stimulating events that keep animals mentally and physically healthy. Maintaining the mental health of our Ambassador animals is an important component of being a Wildlife Ambassador volunteer.
Invite a Wildlife Ambassador to Your Child's School
Live wild animal Ambassadors are available for one or two 60-minute programs daily at a location within a maximum one-hour travel distance from WildCare. Click to learn more…