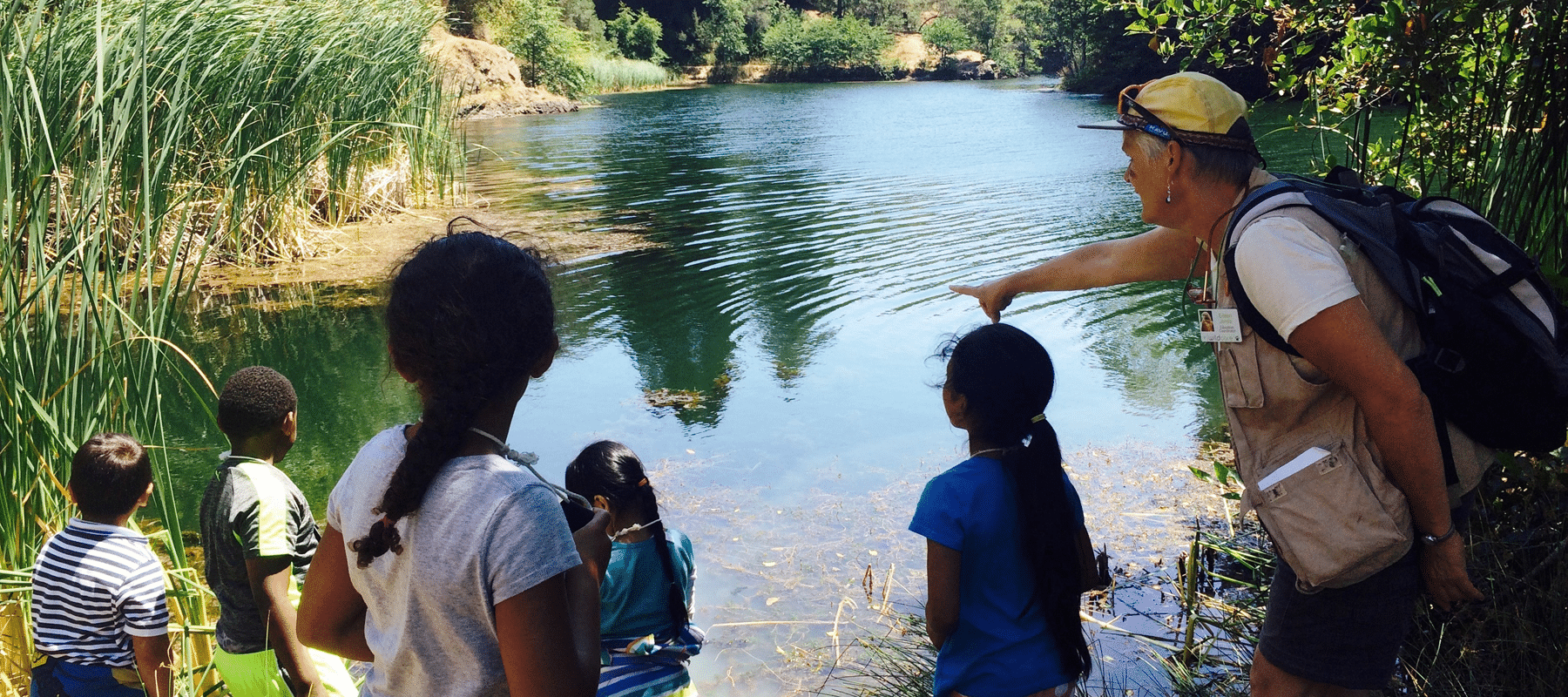 WildCare Family Adventures
WildCare Family Adventures
Enjoy a day of discovery and learning out in nature with the family. WildCare naturalists will lead fun family outings with the objective of bringing children and families to local parks and open spaces while deepening our commitment to taking care of our planet.
These free programs are in English and Spanish. WildCare strongly encourages carpooling.
There is limited space for each program! YOU MUST RSVP IN ORDER TO PARTICIPATE!! 
Contact Marco by calling (415) 453 1000 ext. 17 or marco@discoverwildcare.org for more information or to reserve space on our free shuttle service from the Canal area of San Rafael.
Aventuras Familiares WildCare– Pulse aquí para obtener información en español
____________________________________________________
Making Our Way through Marvelous Muir Woods
Sunday, September 23, 2018 – 10am – 2pm
Join us for a hike up under towering old-growth redwood trees along the Redwood Creek as we discover why so many people from around the world visit Muir Woods National Monument every year. We will explore the wonders of life in a redwood forest; the flora and the fauna that is found in this habitat. Bring lunch!! We will meet near the Visitor's Center. Favorite sightings have been Banana Slugs, Sonoma Chipmunks, and, if we are really lucky, perhaps a Bobcat or a Northern Spotted Owl.
Please note you must reserve shuttle or parking online ahead of time at https://gomuirwoods.com/
____________________________________________________
Taking Tennessee Valley Trail to the Beach
Saturday, October 27, 2018 – 10am -1pm
Tennessee Valley, named for the remnants of the shipwrecked SS Tennessee, contains a bevy of wildlife; from mighty raptors to common swallows, the birds of the valley will keep your eyes on the skies. The skies are not the only place to view wildlife; the valley is teeming with Black-tailed Deer, Coyotes, and on an occasion you might even see a Bobcat. River Otters have been spotted in the lagoon. This fairly easy trail will take us down to the beach where we will have lunch. Bring your lunch, water, and layers of clothing.
Getting There: From Highway 101 either direction. Take the Mill Valley / Stinson Beach / Hwy. 1 exit. Follow Shoreline Hwy. until you see the red light and the Tennessee Valley Road sign. Turn left at the light. Follow the road to the parking area at the trailhead. Meet at the Tennessee Valley parking near the restrooms.
Note: The parking lot fills quickly on weekends
____________________________________________________
Circling Las Gallinas Ponds
Sunday, November 18, 2018- 10am-1pm
Join Shannon Burke, Interpretive Naturalist with Marin County Parks, and WildCare's bilingual naturalist for a stroll around Las Gallinas Ponds to observe the waterfowl that inhabit the area. But this hike is not just for the birds. We'll also look for signs of River Otters who are often seen swimming in the ponds. Meet at Las Gallinas Ponds trailhead.
Getting There: From US 101 in Marin County, exit Lucas Valley Road/Smith Ranch Road. Drive east about 0.7 mile on Smith Ranch Road, then at the McInnis Park entrance, turn left to remain on Smith Ranch Road. Continue about 0.8 mile, to the signed trailhead at the end of the road. Parking is limited!