Be a WildCare First Responder
Thanks to our First Responders, our team of committed monthly donors, we are prepared to act immediately and provide care for every single animal that comes to WildCare's Wildlife Hospital.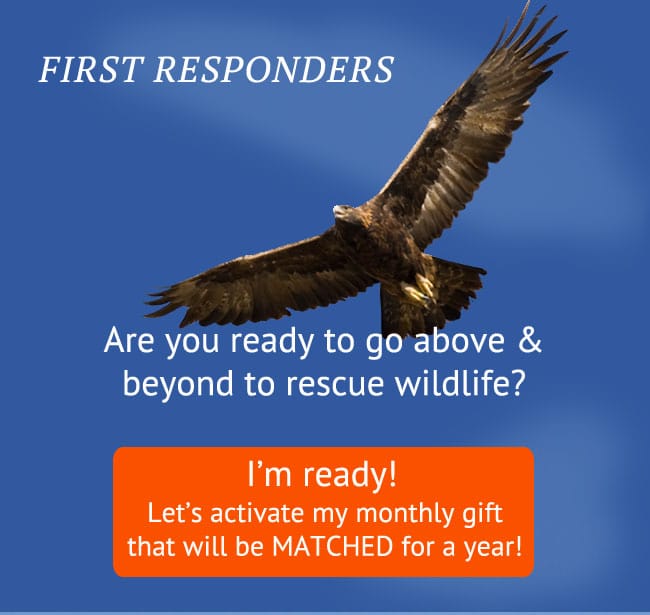 But with this year's baby season in full swing, we need more caring individuals on our team.
Joining is easy – simply click here, choose your monthly gift and complete the donation information. Once you're done, you'll be a key member of our wildlife care team.
Please don't wait! Soon we'll be inundated with hundreds of babies needing immediate treatment as well as long-term care.
Become a WildCare First Responder TODAY, and you can be on the front lines of our patients' care! Click to activate your monthly gift now!