WildCare Junior Volunteer Projects
Become a WildCare Junior Volunteer!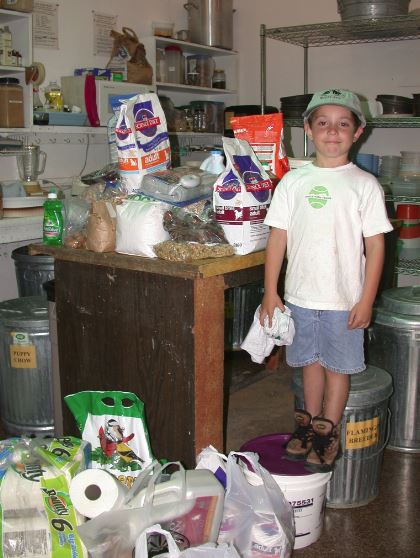 When young people ask how they can help the environment, they are often given vague suggestions such as: recycle, learn to appreciate nature or join a nature organization. Although these are excellent suggestions, students often seek a more tangible way to help animals and the environment. WildCare offers that experience!
WildCare Junior Volunteers are students ages 8-11 who are eager to help spread the mission of WildCare outside of the facility walls, through participation in one of six volunteer projects.
Educating the community, cleaning up litter, increasing native habitat, and providing food as well as other vital resources for WildCare patients, are all ways in which these Junior Volunteer projects have a huge impact on the wild creatures we love so much here in the Bay Area. This volunteer position is perfect for students who love wild animals, care about the health and well being of the local environment, and want to make a positive impact on patients that we treat here at WildCare.
If you are interested in joining the WildCare Junior Volunteer team and sharing your love for local wildlife with the community, scroll down to read about the six Junior Volunteer projects. Once you have read through the outlined project options and guidelines, click here to fill out a Junior Volunteer Application.
If you are an elementary teacher and you are interested in partnering your entire class with us for one collaborative project, please reach out to the Volunteer Department at volunteer@discoverwildcare.org.
Scroll down to see the available WildCare Junior Volunteer Projects and fill out the application! The application link is also available here.
Once we have received your application, the Volunteer Services Department will respond within 4 weeks, at which time we invite Junior Volunteers to begin their projects! Junior Volunteers who have completed projects will receive recognition from the Volunteer Department with the award of a special WildCare pin, and perhaps even by having your name and photo posted alongside other WildCare Junior Volunteers.
Note: We require that Junior Volunteers adhere to the project guidelines that are outlined under each project description. In order to receive Junior Volunteer recognition, you must complete all of the criteria outlined for your chosen project. If you have any questions or concerns, please contact the WildCare Volunteer Department at: volunteer@discoverwildcare.org.
Available WildCare Junior Volunteer Projects
Below are the project choices for WildCare Junior Volunteers. Click on each one in order to read a full description of the project, in addition to learning about project guidelines. Please remember that in order to receive Junior Volunteer recognition, you must complete all of the criteria outlined for your chosen project, and your project must first be approved through submitting an application.
WildCare Junior Volunteer Application