Trapping and Relocating Wildlife
Trapping and relocating wildlife is illegal in California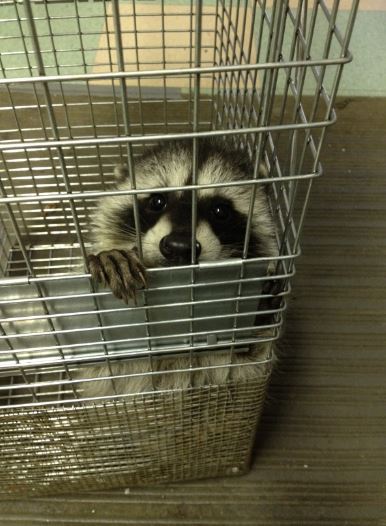 Relocation of wildlife is a violation of California state law (California Code of Regulations, Title 14, § 465.5) and is a law enforcement issue.
By law, if a licensed trapper doesn't kill the animal he has trapped, he must release the animal in the exact spot where the trap was placed. Trappers are not required by law to tell clients that a trapped animal will be euthanized (or re-released in the client's yard), so many claim to be "relocating the animal to a wildlife-friendly spot."
Relocation is not only illegal, it is also cruel and inhumane, so trappers claiming to relocate animals are either lying, or are committing a cruel crime. Studies show that over 75% of relocated animals die a slow death of starvation, dehydration and exposure in their new "homes." Removing an animal from its familiar environment is just as deadly to wildlife as it would be to most humans.
The California Department of Fish and Wildlife (DFW) Licensing Branch does not have the mechanisms or staff to oversee licensed trappers and determine if they are not being truthful with their customers about what they are going to do with trapped animals, but they will follow up on tips from the public.
Read an Excellent Article on the Dangers of Relocating Wildlife
How to report licensed trappers (and others) who are claiming to relocate wildlife:
To report licensed trappers or individuals who are relocating wildlife, first (if you can do so safely) get as much information as you can about the individual and the company. Make sure you have:
1. The name of the company
2. A physical description of the trapper
3. The trapper's vehicle license plate number
4. The identification number from the tag attached to the trap (a requirement for licensees). Write down the license number and all other information on the tag.
If you have hired the trapper, keep a copy of the contract. If an animal is in the trap, do everything you can to cancel your contract and demand that the animal be released immediately. Take photos if possible.
Then make the following calls immediately: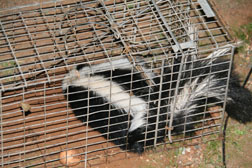 DFW, Bay Delta Region (Region 3) main number 707-944-5500. They will contact the local DFW Game Warden.
Region 3 serves Alameda, Contra Costa, Marin, Napa, Sacramento*, Santa Clara, Santa Cruz, San Francisco, San Joaquin*, Solano, Sonoma and Yolo* counties
*Note: These counties are split between regions. Click for a California Department of Fish and Wildlife region map including contact info
Also call CalTIP 1-888-334-CalTIP (888-334-2258).
Call your local Animal Control Agency/Humane Society
Follow up with DFW and local Animal Control Agency. Be polite but be persistent!
If you hired the trapper, post a review of the company and his/her service online.
California state law prohibits relocation of wildlife by anyone, whether or not the person trapping is a licensed trapper.
In California, licensed trappers are required by law to check traps a minimum of every 24 hours. If the trap has been in the hot sun all day or other adverse conditions, those may also be considered inhumane conditions.
If an animal has been in a trap for more than 24 hours, call DFW's 24 hour toll-free tip line: 1-888-CALTIP (1-888-334-2258) AND call your local Animal Control Agency / Humane Society to report illegal or inhumane activity.
The WildCare difference
All proceeds from WildCare's Wildlife Solutions service go to support WildCare and to a better world.
WildCare's Wildlife Solutions Specialists are trained in humane exclusion techniques that encourage the offending animal to move along. Our methods are humane and nonlethal. Once we confirm that the offending animal has vacated, our specialist will seal up the entry points to your home, business or other building structures to prevent re-entry. We also provide annual maintenance agreements for property management companies and homeowners associations.
WildCare Solutions…The humane, sustainable approach that works.
Call 415 453-1000 X23 for a complimentary telephone consultation.
Do your own inspection
Use our 24-point Do It Yourself Home Inspection Checklist to find potential wildlife entry points and attractants on your own property!